Practitioners of Truth are the prayer ambassadors for all Centers of Spiritual Living. Practitioners are a significant presence who anchor the senior leadership and the entire community by holding a high level of consciousness for good that empowers.  We are "the spirit of confidence, poised in peace, love and reason, the perfect law of truth and the complete presence of strength and courage.  Practitioners are here to be of service for you.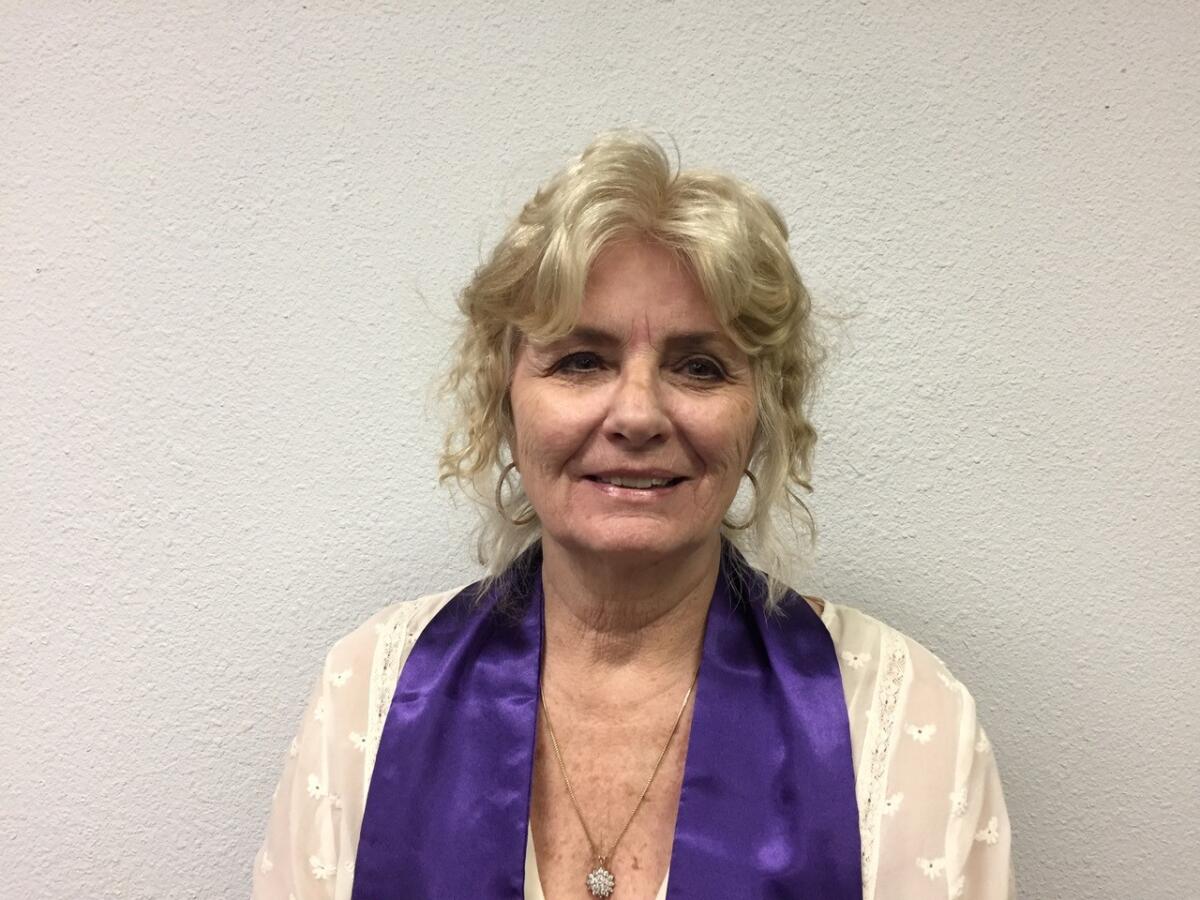 Kelley Hazen RScP
RScP
I grew up in Huntington Beach. I spent most of my adult life in Laguna Beach and Laguna Niguel. I was self-employed for 26 years before retiring and moving to the desert. Spirituality has always been my first love. I believe I was just born that way. My interests have always led me to the best teachers who always showed up at just the right time! It was after Unity in Palm Springs closed that I met Dr. Rev Michael Kearney who invited me to CSLPS where he was the Spiritual Leader. Turns out it was by Divine Plan and not by default! I felt right at home and have been a member for almost ten years now. I worked at Eisenhower Hospital as a volunteer Chaplain for 5 years. In their program "No one dies alone" I learned to become an end of life coach. It was in SOM that I found and still live the greatest Truth.
"There is only One Power, not two." It continues to be the guiding Light of my life. Becoming a Practitioner has been a fantastic journey of self-discovery and expansion that I would highly recommend. I look forward to serving at CSLPS.
Tommi Jones RScP
RScP
I was introduced to the Science of Mind teachings as a teenager, but for me the teachings had no meaning… For several decades, I searched for a Spiritual philosophy to believe in. Over the course of my life I've been exposed to or studied Buddhism, Islam, Christianity, and Judaism, but nothing resonated for me. I remained spiritually disconnected and a non-believer. In 2008, facing substantial hardships, I compared my situation to that of my mother who I knew lives a charmed life because of her unwavering faith in the Science of Mind teachings. As a result, I returned to the Science of Mind teachings hoping to also live a charmed life. But, I maintained the attitude, "nothing else is working so what do I have to lose." To my surprise, after I attended services, bought Ernest Holmes' book Science of Mind, and took Science of Mind classes, life finally began to make sense. Learning and living by the principles, I watched my circumstances take a turn for the better. I entered Practitioner training after realizing I must have found my calling and Spiritual home. I became a licensed Practitioner in 2013.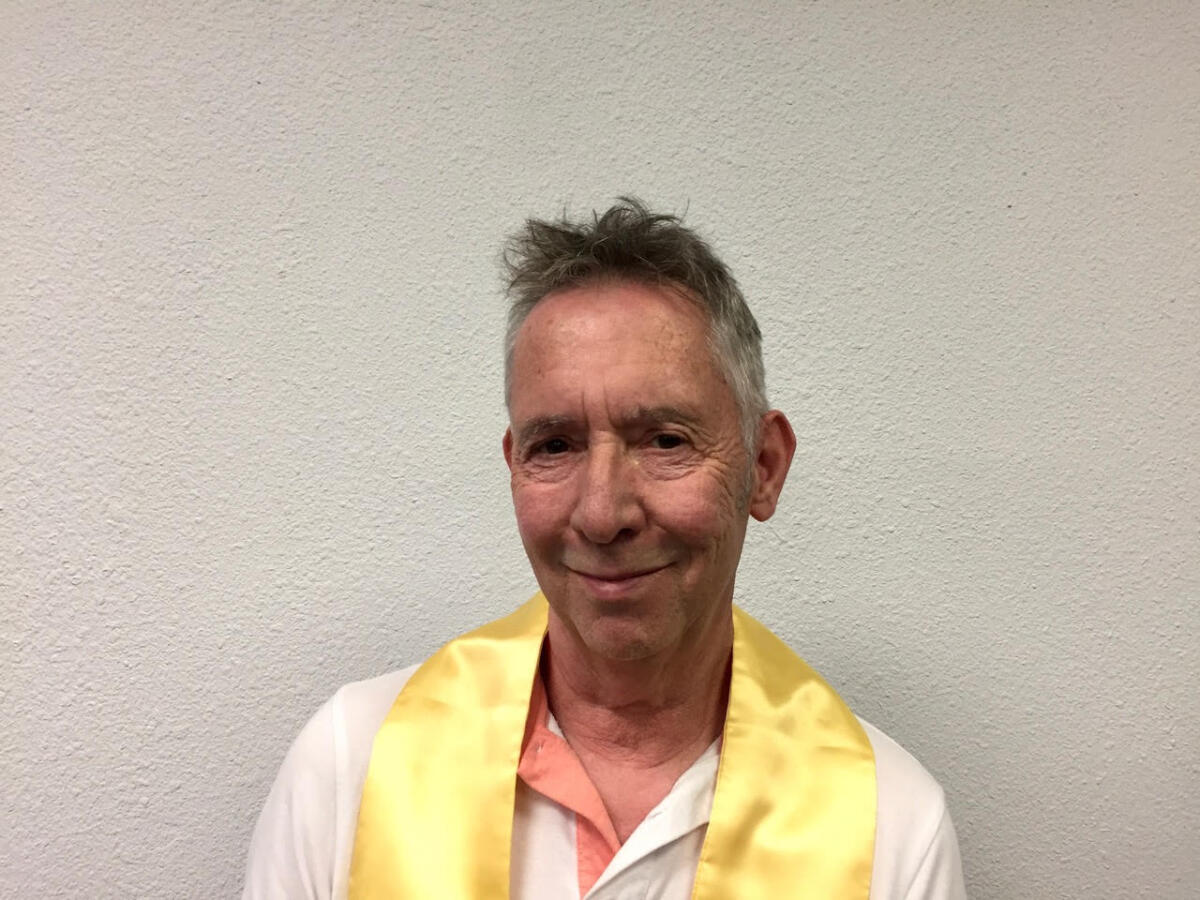 Tim Wedrosky RScP
RScP
I am originally from the Tacoma/Seattle area and have lived in Palm Springs full time since the fall of 2008. I began attending religious science services and classes in 1990, and have been a licensed practitioner since 2012. The foundation of my work as a practitioner is to inspire clients to live an authentic life and awaken to their magnificent self, to empower them to free themselves from limiting beliefs and to help them discover their forgotten dreams. These are exciting times we are living in at this moment and everyone has an important part to play.
Tatiana Wrenfeather RScP Emeritus
RScP
 I have earned the title of Practitioner Emeritus for completing 20 years of exemplary service. I discovered the Agape Center of Truth in 1992. The Science of Mind philosophy so resonated with me that I promptly began taking classes with Reverend Michael Bernard Beckwith to deepen my understanding of this profound teaching. In 1996 I became a licensed Practitioner. In 1999, I earned an MA in Spiritual Psychology from the University of Santa Monica. I am a volunteer chaplain for the Eisenhower Medical Center, donating over 1000 hours to this ministry. In seven years of service, praying one-on-one, I witnessed many miraculous healings. I am an Instructor at the renowned Two Bunch Palms Spa and Resort in Desert Hot Springs, teaching "Spiritual Counseling" and "Attitude for Gratitude." I also enjoy a private practice, ministering to clients in person or by telephone. My mission statement is: "I am a beneficial presence to all living beings, expressing gratitude, love, wisdom and peace all ways."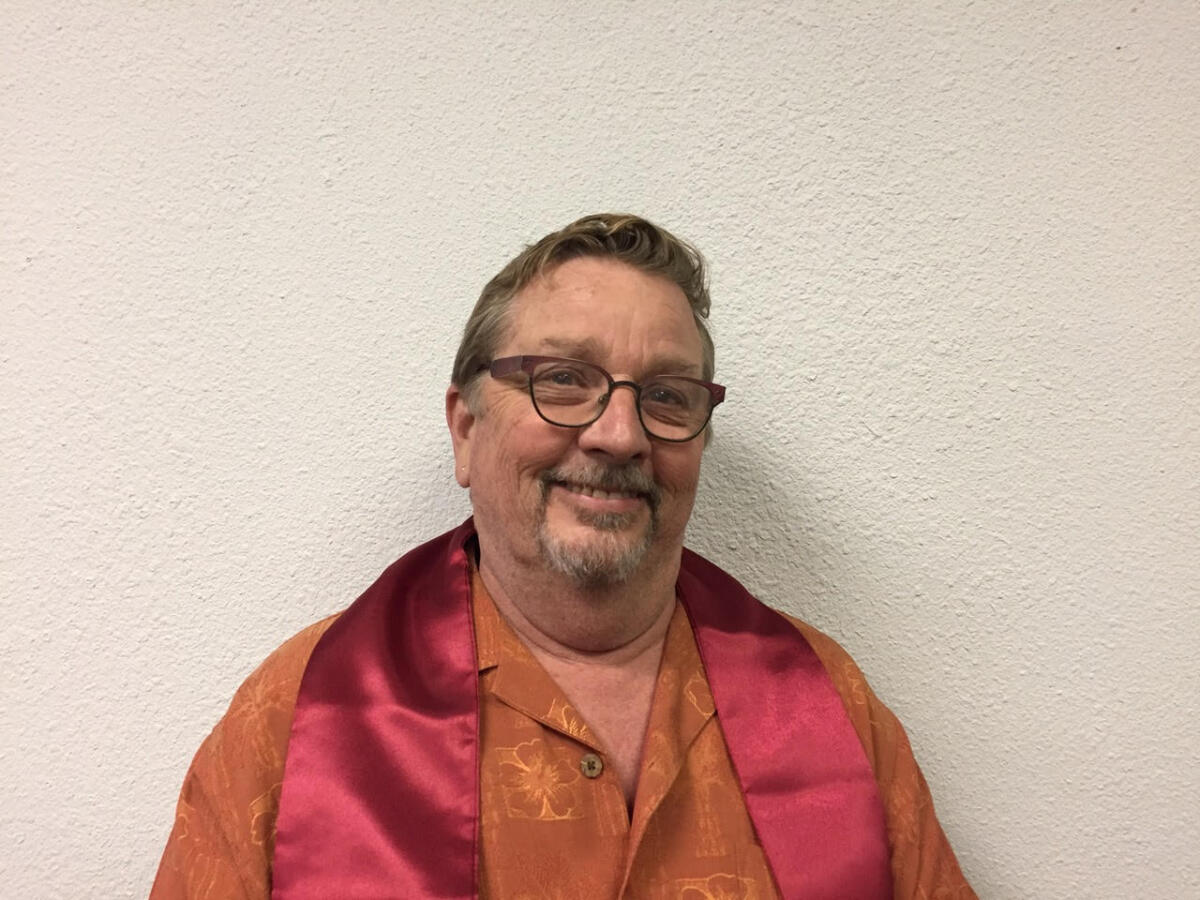 Mitch Allcorn
RScP
As individualized expressions of the Divine, our experience of life is unique to each of us. When parts of our life seem not to be working or we find ourselves repeating a pattern that no longer suits us, we are free to choose new ideas and beliefs. In Science of Mind we believe our lives are only limited by our beliefs. As a Practitioner I stand knowing the Divinely inspired perfection of you! Together in a safe and loving environment with an open heart, I listen, ask appropriate questions, suggest spiritual tools and practices all while supporting you with affirmative prayer. It is my Joy to be of service.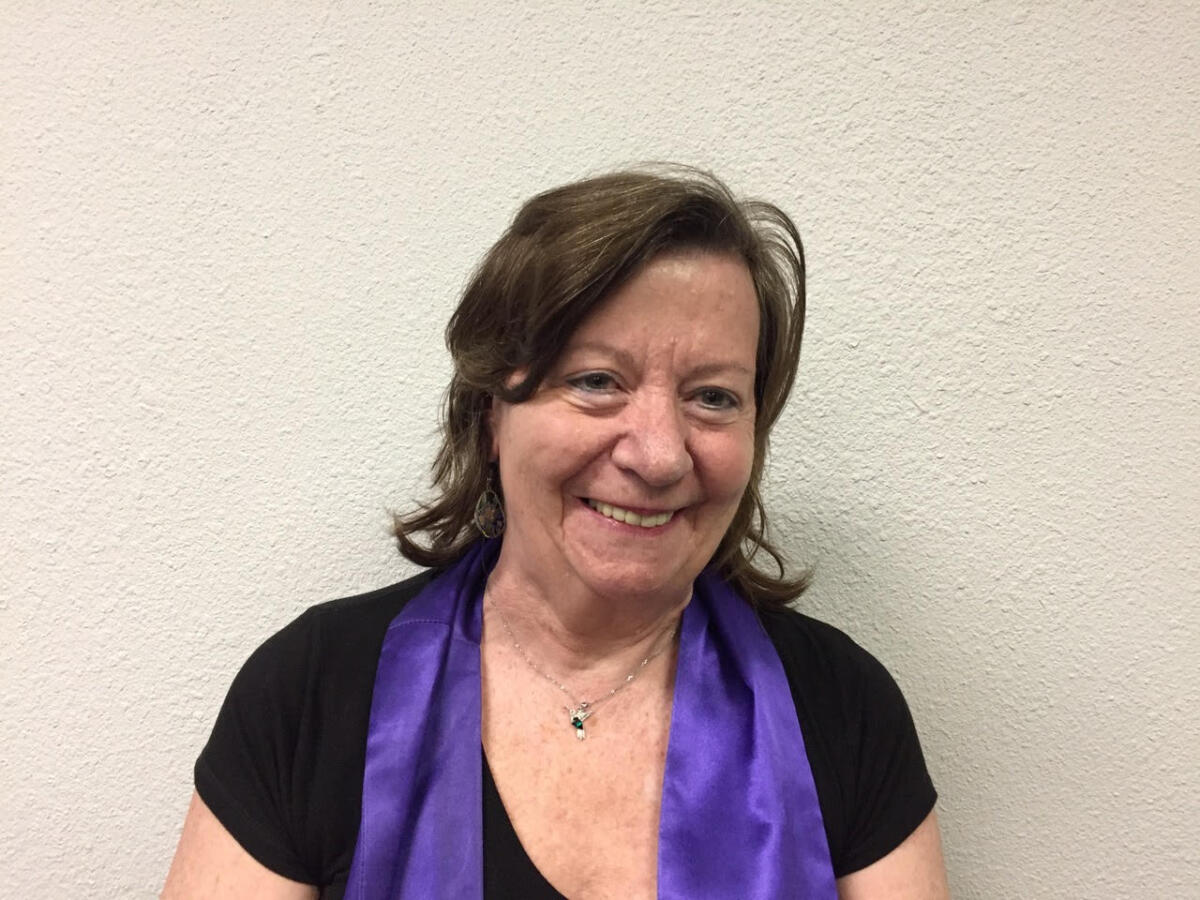 Patricia Minkel RScP
RScP
I became a member of Religious Science in 1999.  After four years of study I received my Practitioner License in 2003.  I was on the Core Council for eight years.  I was trained by Drs Ernest and Florence Phillips.  Rev Matt Kaump encouraged me to teach after assisting for a year.
I have taught many accredited classes including Practitioner I & II.  I serve on the Leadership Council as Chair and on the Selection Committee for a new Minister.  CSLPS is a loving and inclusive center and feels like you have come home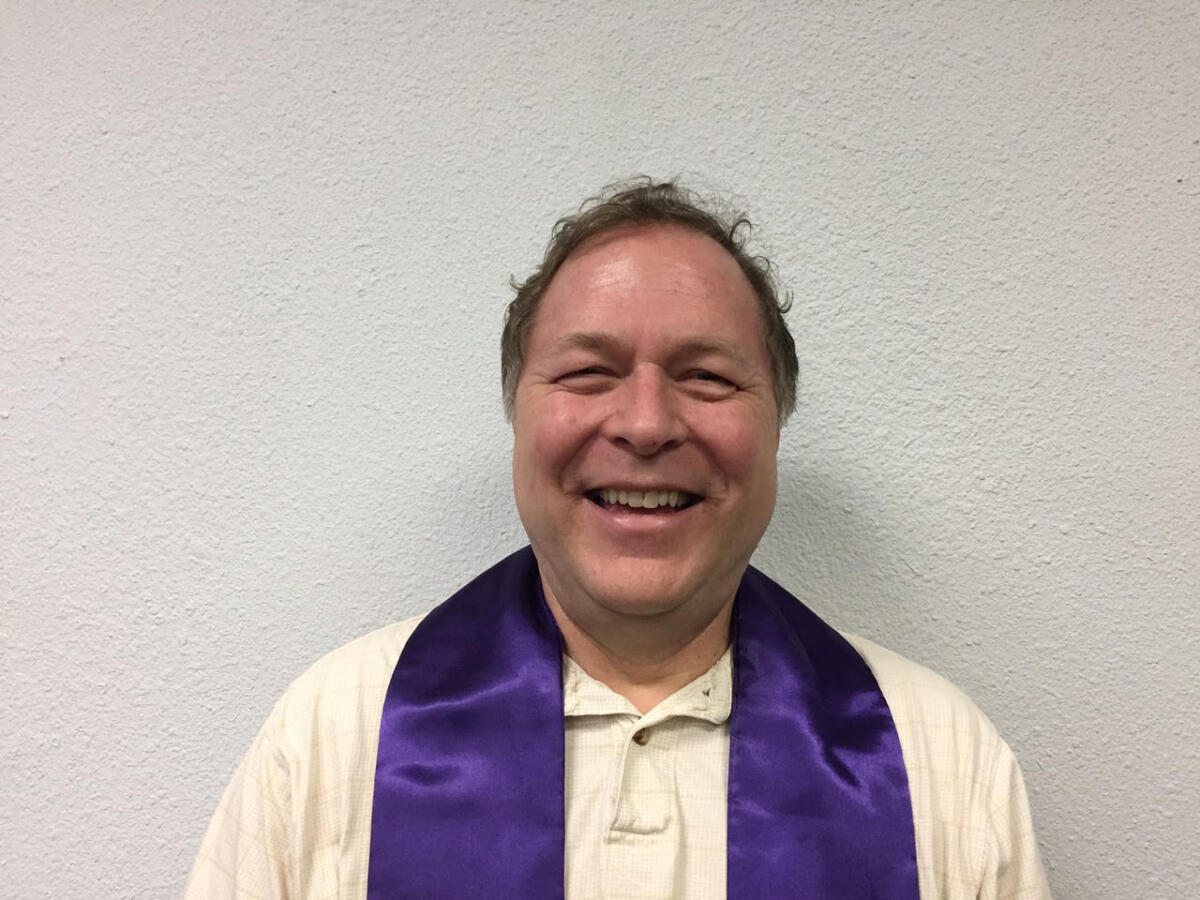 Barth Norton
RScP
I am originally from Atlanta, the son of a Methodist minister and a mother who has read the Science of Mind, our CSL monthly magazine, for decades. I spent the 1980's in Los Angeles attending Marianne Williamson lectures on a Course of Miracles, and in the early 1990's began attending North Hollywood Church of Religious Science, where I became a CSL Practitioner. I have been with my partner Tim for 32 years and together we moved to the desert in 2010. I work full-time with computers and data in financial services, and have a MBA. Both my partner and I have experienced health opportunities along our Spiritual path: Tim's requires me to be there most of my time to assist him. I welcome the opportunity to explore our Spiritual Unfoldment together.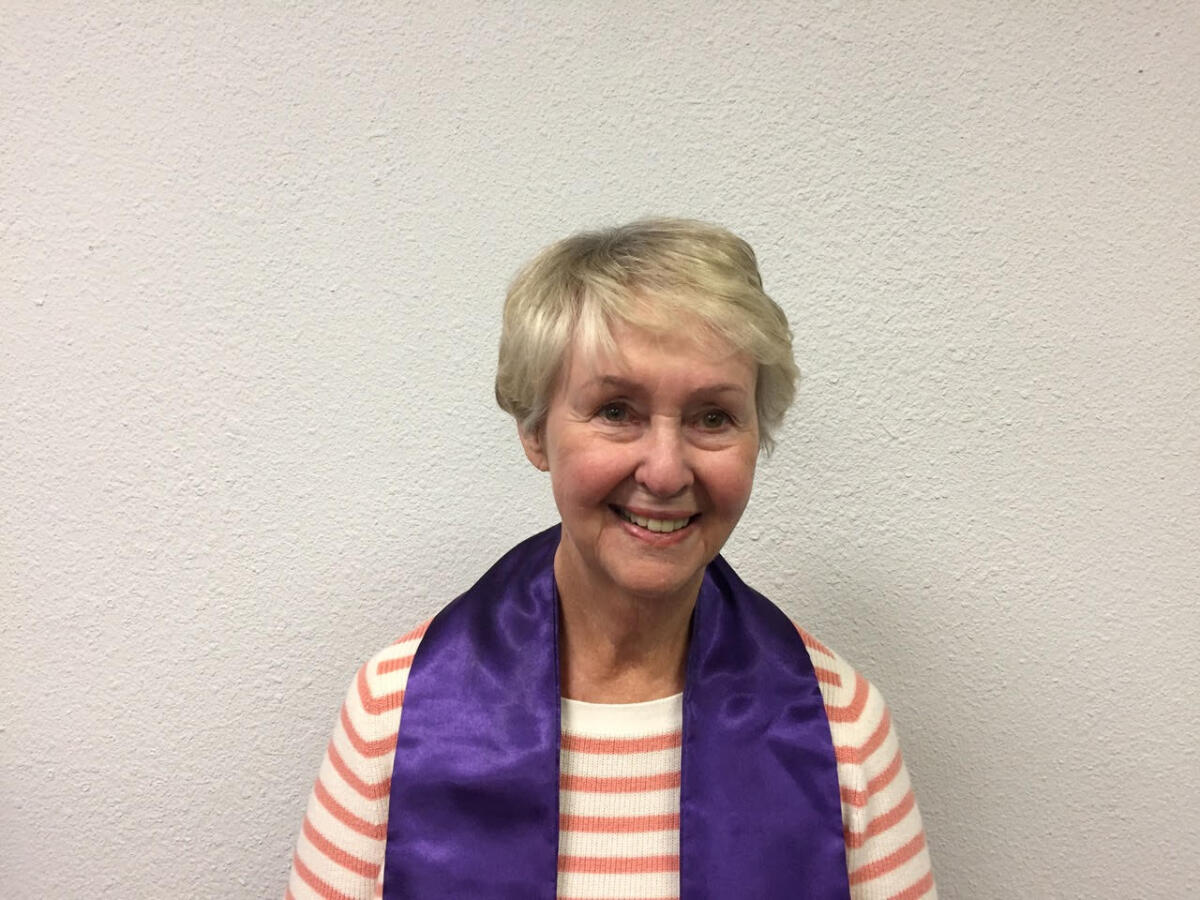 Roberta Welsh RScP
RScP
I was born and brought up in Boston and Maine. I am a mother of five children, all of whom were reared in the suburbs of Chicago, IL. I received a BS in Education from Framingham State, Massachusetts, followed by a Masters in Pastoral Studies from Loyola University, Chicago, IL. I moved to Richmond, VA, where I served as a spiritual director for 10 years at "Richmond Hill", a retreat center. I had been widowed when I met and married Dan LeVantine in 2008. We lived in Redondo Beach, then Laguna Woods. It was there when I began my practitioner studies with Rev Sandy Moore of "In Spirit, CSLOC", (Mission Viejo). I graduated as a licensed practitioner in June of 2015. Dan and I moved to Palm Desert where we have adopted CSLPS as our spiritual home.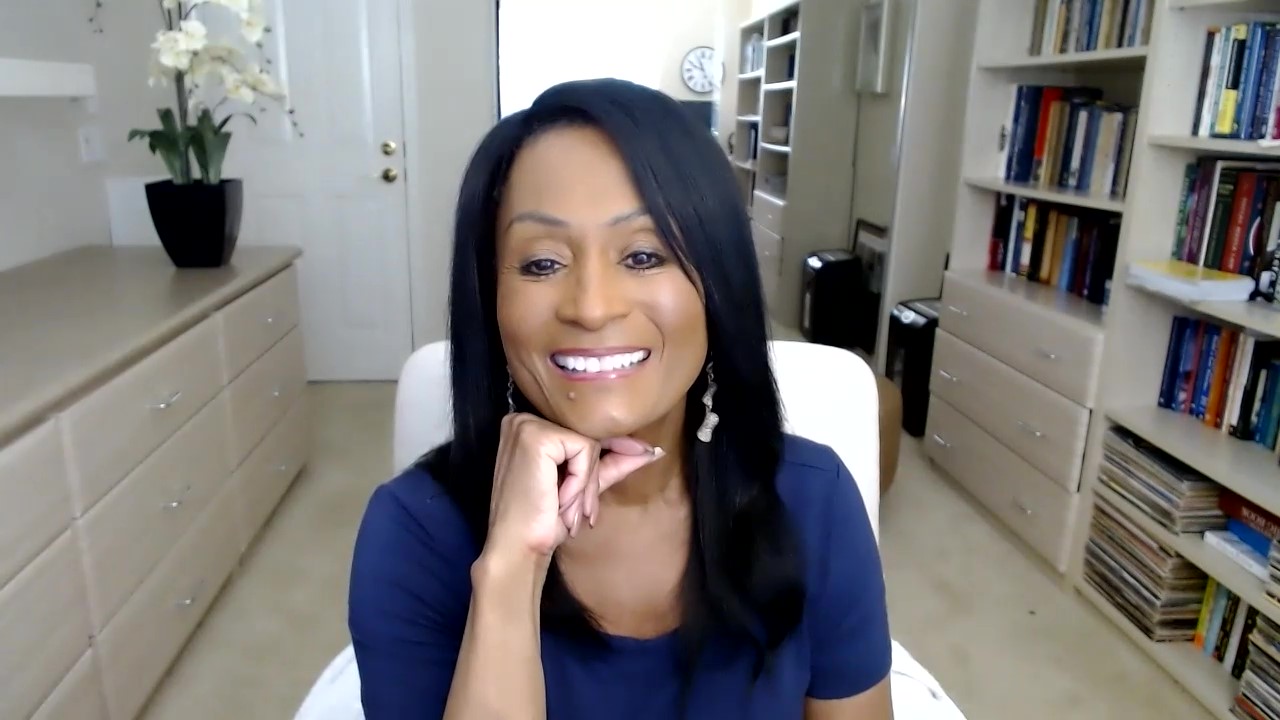 Francine Ward RScP
RScP
In practice for 30 years, Francine Ward is an Intellectual Property Law Attorney, with a focus on copyrights, trademarks, and publishing law. In addition, her Estate Planning practice focuses on wills, trusts, special needs planning, and counseling clients on the best plan for their needs, in light of the ever-changing tax laws. She began her religious science training at Agape in 1992 with Reverends Michael and Nirvana. She resides in Palm Desert.
Ijea Grace Frazier
RScP
 "Ijea" (pronounced: e-jay-ah) Grace Angel Leslie M. Frazier has after a four-year stopover in Texas come back home to California for a breath of fresh air. I became a professional Spiritual Prayer Practitioner (RScP) in 2000 with a mighty vision and a ministry focused in contemporary mysticism ("practicing the extraordinary in the ordinary stuff we do daily; Meditation, Emotional Intelligence [EI] and Spiritual Fitness awakening workshops, facilitating "how to" practices (how to set up sacred spaces and establish a prayer ritual or practice) retreats, youth and family chaplaincy and developing/designing rites of passages for women and at risk youth.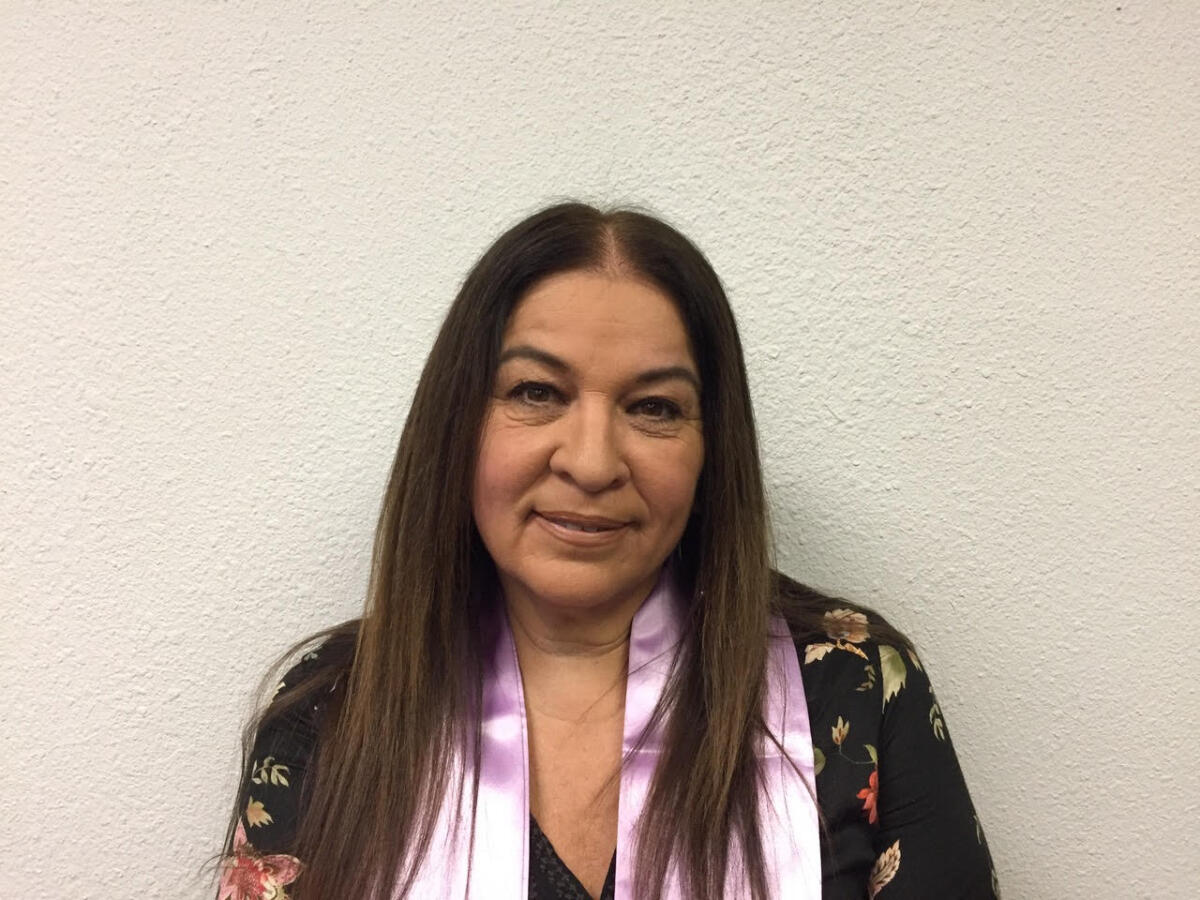 Roberta Alexandra
RScP
I have been a licensed practitioner since 2007 and have served the Center for Spiritual Living Palm Springs community both on and off the platform.  My life is anchored in the truth of who I am and endeavor daily to demonstrate my love and compassion for all humanity.  I have manifested so much good in my life and as a Science of Mind Practitioner hold the conviction that this good is available to everyone.
John Ottinger RScP
RScP
After spending a summer at the Oregon ashram of Bagwhan Sri Rajneesh, I discovered the entrancing music and preaching of Rickie Byars and Michael Beckwith at Agape in LA. There I studied SOM and became a practitioner. Singing in the choir, I was encouraged to write and perform solo hymns as well. I moved my license to the Palm Springs Center in 2002, where I have done some singing and counseling and facilitated a Book Circle.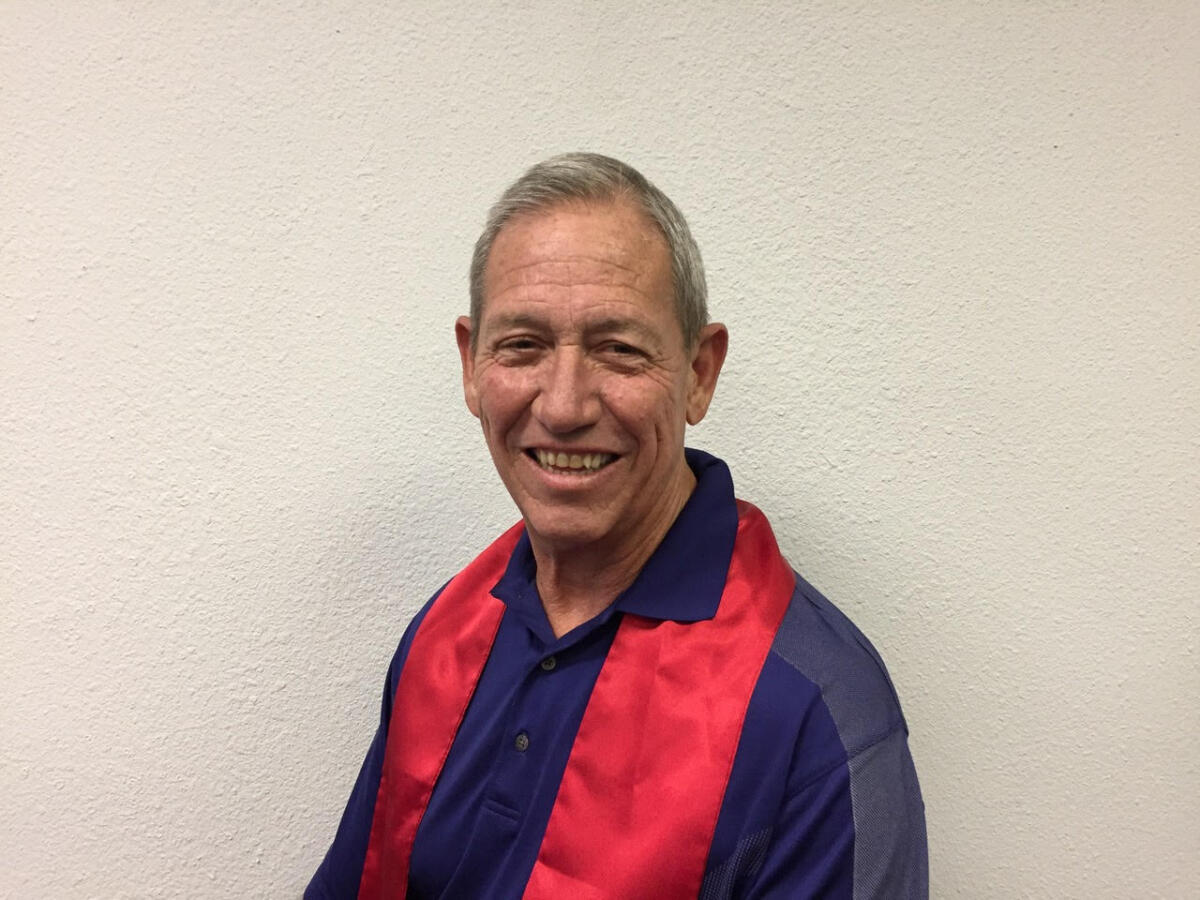 Stephen Record RScP
RScP
I was born and reared in Southern California. I went to California State University Northridge where I got a BA degree, and then to San Diego State where I got my MBA in finance. I can remember from a very early age that I was always searching for a spiritual philosophy that worked for me. When I attended my first service at Center for Spiritual Living, I knew I was home! I have studied metaphysics for the past 25 years. I became a Licensed Practitioner in 2000 and have called Palm Springs my spiritual home for 13 years. I am so grateful for this teaching and all the blessing it has brought me.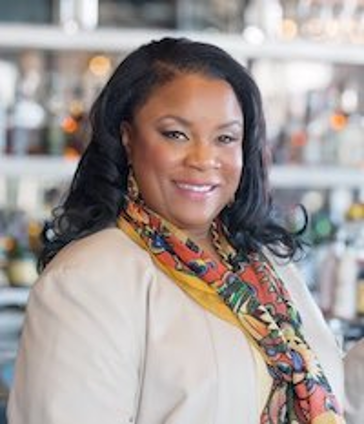 Rasheryl McCreary
RScP
Rasheryl McCreary, RScP is a lifelong Religious Scientist and has been Practitioner for 27 years, licensed at Agape in 1993. She is currently in ministerial school at Holmes Institute (2021).  Rasheryl is the CEO of TAO Leadership Development, Inc. a training, consulting, and executive coaching firm with expertise in Brand Strategy, Leadership Development, Strategic Planning & Business Growth. She has worked with thousands of  leaders in organizations like: Amex, P&G, HBO, PayPal, and Harvard Business School, to name a few.  Rasheryl holds a BA in Theater from Case Western Reserve University and the Leadership Coaching Certification from Georgetown University.