Soundbath, Friday, September 16, 6:30pm
September 16 @ 6:30 pm

-

7:30 pm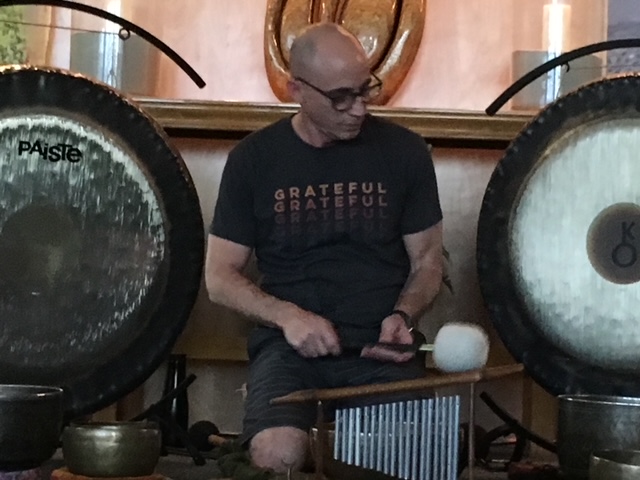 Mantra, Meditation & Sacred Sounds Journey
A Place of Refuge Within
facilitated by Rev. Mark Accomando
"One of my favorite practices I like to call is "Peace Practice." The reason I call it a Peace Practice is because I believe that it takes practice to be peaceful. We can become aware of all the intrusive distractions and thoughts, and then like alchemy we can turn negativity and chaos into peace and be a force for peace in our own life, our families, our community and ultimately in the world!"
– Mark Accomando
As we gather and co-create a sacred space we are creating the essential components to cultivate peace.
Like the ancient alchemists would use course minerals, combine them and transform lessor minerals into gold. We too can take all the challenges, divisiveness, and chaos we are seeing and experiencing in our world and like the alchemist we can transform the rough challenging circumstances into profound peace, a gold, a place of refuge within our hearts! The sacred sounds and intentional mantra and meditation ceremony is what combines, melds and infuses high vibration energy into peace and unity consciousness!
Come experience the Sacred Sounds Journey that will include aroma-therapy, simple yet powerful Mantra, Meditation that prepares us for dynamic healing. The Sacred Sounds are woven together which ancient sounds of Tibetan Bowls, Paiste Symphonic Gongs and Native American drums and flute and music that create an alchemy that heals and aligns the mind, body, emotions and spirit in a deep and all abiding peace and love!
Love offering of $20.00 is suggested.