Soundbath, Friday, November 18, 6:30pm
November 18, 2022 @ 6:30 pm

-

7:30 pm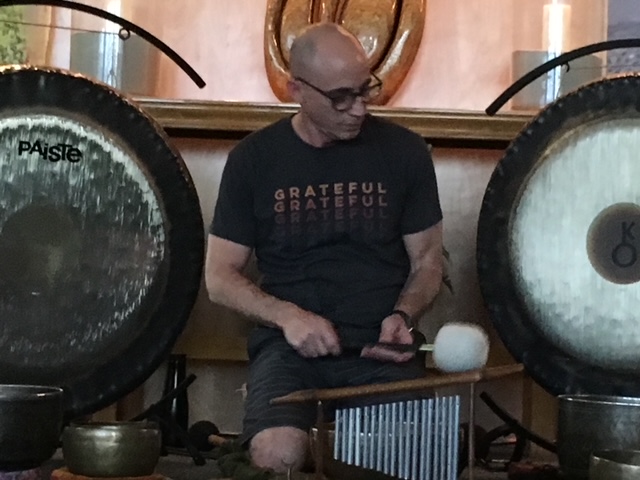 Mantra, Meditation & Sacred Sounds Journey
Place of Refuge Within
facilitated by Rev. Mark Accomando
Center for Spiritual Living Palm Springs
2100 Racquet Club Dr. Palm Springs CA
$20.00
Mantra, Meditation & Sacred Sounds Journey
SOUL JOURNEY
Living in the Flow
facilitated by Rev. Mark Accomando
"Living in the flow of life, opening to our ever unfolding soul purpose, is not forcing anything, not grasping, not pushing anything away, it's honoring ourself with gratitude right where we find ourselves. Honoring this moment just as it is, and recognizing that we are always growing, always evolving. This is the surest way to open to vast inner wisdom and guidance and authentically live our true soul journey."
– Mark Accomando
This month we will create a space to open our hearts wisdom , honoring ourselves exactly where we are, and aligning in gratitude for this moment, this day, on our soul journey. We are all here to express our true authentic self. Living in the flow of life and honoring where we are right now is the surest way for our souls purpose to be revealed.
As you probably already know, there is something inside each of us that is yearning to grow and expand and ultimately fully express in the world. It's our true self and our soul purpose. The soul doesn't need to prove or defend anything to anybody, not even ourselves, it just wants to authentically and fully express and share itself in the world!
Gratitude for our own journey, all the wonderful parts and all the challenging experiences of our past become our great teacher that we can glean wisdom and insight from!
Come experience the Sacred Sounds Journey that will include aroma-therapy, simple yet powerful Mantra, Meditation that prepares us for dynamic revealing wholeness and soul clarity. The Sacred Sounds are woven together including the ancient sounds of Tibetan Bowls, Paiste Symphonic Gongs, and Native American flute and drums. the sounds and music create an alchemy that heals and aligns the mind, body, emotions and spirit in a deep and all abiding peace and love!
NOTE Bring a blanket since you may become cold during the practices! Please bring a pillow, yoga mat, blanket, or you're free to sit in a chair. Please bring your own mat but if you don't have one, there will be some yoga mats and pillows for those who need one. Come a little early to get settled and to claim your space!