Sound Bath Friday, February 3, 2023 6:30
February 3 @ 6:30 pm

-

8:00 pm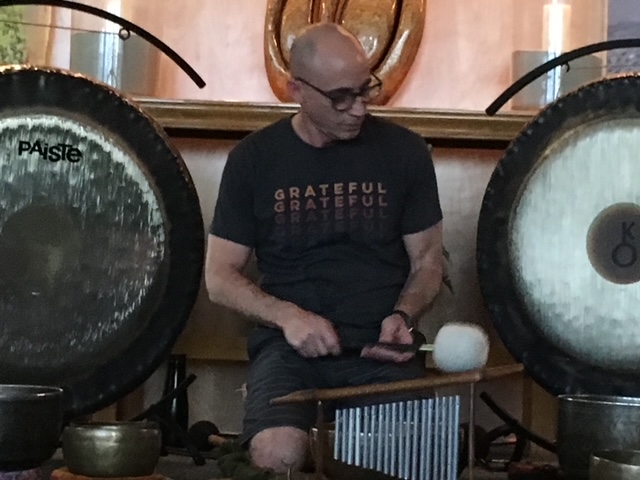 Mantra, Meditation &
Sacred Healing Sounds Journey
An Ancient Peace
Friday February 3rd 6:30-7:45PM
Join us at the
Center for Spiritual Living Palm Springs
2100 Racquet Club Dr. Palm Springs CA
$25.00
(no one is turned away who is experiencing lack of funds)
Come join us as we co-create a powerful vibration of peace and activate the healing vibrations that soothe and heal our Mind, Body, Emotions and Spirit!
We will begin with a grounding practice, a short mantra and guided meditation to get our whole being attune with the vibrations of ancient peace and healing energy, and then we'll drop into the Sacred Sounds Healing Journey.
Experience the dynamic vibration and healing sounds of the Mantra, Paiste Symphonic Gongs, Tibetan Singing Bowls, Crystal Quarts Chakra Bowls and we'll call upon the ancestral wisdom with Native American Drum and Flute.
We will close the journey with a beautiful song and chant to share the inner peace that we have cultivated with the world!
So consider yourself invited and come experience the Sacred Sounds Bath Journey that will include aroma-therapy, simple yet powerful Mantra, Meditation that prepares us for dynamic revealing of our wholeness and soul clarity. The Sacred Sounds are woven together including the ancient sounds of Tibetan Bowls, Paiste Symphonic Gongs, and Native American flute and Hang Drum and indigenous drums.
The sounds and music create an alchemy that heals and aligns the mind, body, emotions and spirit in our innate wholeness and in a deep and all abiding peace and love!
NOTE Bring a blanket since you may become cold during the practices! Please bring a pillow, yoga mat, blanket, or you're free to sit in a chair. Please bring your own mat but if you don't have one, there will be some yoga mats, blankets and pillows for those who need one. Come a little early to get settled and to claim your space!