October 11 Guest Speaker Rev Verona Garland
October 11, 2020 @ 10:30 am

-

11:30 pm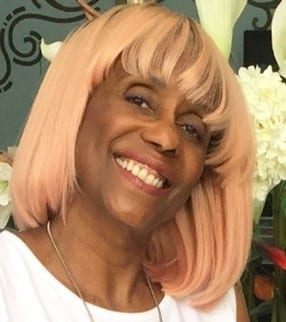 Our 10:30 Sunday Facebook Service on October 11 will feature guest speaker Rev Verona Garland who will speak on the topic,  "Who Am I to Say No?" and a workshop at 1:00pm on ZOOM entitled "Priming the Prosperity Pump." Zoom link for the workshop can be found on the cslsps.org website.
Rev Verona is a Discovery Scout, Prosperity Mentor, and Interfaith Minister. She serves as the Assistant Minister of Agape Bay Area in Oakland, Ca. With the launch of "Uniting In Love", her blossoming Truth Global Ministries flourishes in consecrating all of life's
celebrations. Verona's ministries include global exploration, inspirational speaking, spiritual counseling, and embracing the energetic of Joyous, Infinite Plenitude.