A Journey Into Healing with George Melton August 4, 8, and 23 at 6:00
July 19 @ 6:00 pm

-

August 16 @ 7:00 pm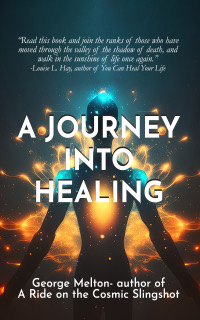 Beginning Wed July 19th at 6pm, George Melton will lead a weekly discussion group of his book, "A Journey Into Healing". Remaining  discussion will take place on Aug 4, 9, and 23 and is offered on a love offering basis. All proceeds will go to CSLPS. A Journey Into Healing is available in the bookstore for $20.
The first half of this powerful book is the story of two men's dramatic spiritual awakening after a life-threatening diagnosis with HIV/AIDS. The second half of the book takes a deep dive into the metaphysical principles that were instrumental in their healing. While ostensively about AIDS, this book is a must read for anyone facing a life-threatening challenge of any kind.
The ZOOM address for this event can be found on the popup page of CSLPS.org.